Download the 2017 Chevy Bolt EV Brochure!
DOWNLOAD
EXPLORE THE 2017 CHEVY BOLT EV
Vehicle Model:
Vehicle Features:

Overall Vehicle Score for Safety:

Coverage / SCHED. Maintenance

(YEARS/MILES)
Mastering Your Daily Routine
With an EPA estimated 238 mile range on a full charge, the Chevy Bolt can take you from work to play without compromise. Not only can you go anywhere you want, the Bolt EV makes it fun to get there. From its incredibly spacious, sculpted interior to its impressive performance the 2017 Chevy Bolt EV delivers an exceptional driving experience every time you leave your driveway. Performance, efficiency and advanced technologies give the Bolt everything you want in a "drive everyday" car.
And that's not just talk; the Bolt EV can back it up after being awarded the 2017 Motor Trend Car of the Year!
Style, Performance and Safety
Protecting your safety is job number one at Chevrolet. Helping you to prevent collisions is a big part of that. Bolt EV employs state-of-the-art technology to keep you safe, including a number of ingenious radar and camera-based systems to protect you from all sides.
Offering lane departure warning, forward collision alert, side blind zone alert, rear cross traffic alert, surround vision and a rear-view camera mirror, it's no wonder that the 2017 Bolt was named Motor Trend's Car of the Year!
ELECTRIFY YOUR RIDE
Up to

HORSEPOWER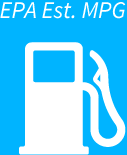 ALL EYES OVER HERE.
RECENT 2017 CHEVROLET Bolt NEWS