What are the Best Cars Under $40,000?
It's not hard to find a great new vehicle at a great price. If you are looking for a reliable car for under $40,000, you can find plenty of options from Chevy and other automobile manufacturers.
5 Best Cars Under $40,000
For our money, the following are the best cars available under $40K.
#1 Chevrolet Impala Premier
MSRP:

$36,520
One of Chevy's oldest models has received a modern remake. The Chevy Impala Premier is not your grandpa's Chevrolet. The vehicle features a V6, 3.6L direct injection system that delivers 305 horsepower at 6800 rpm which leaves the competition in the dust. The 6-speed automatic transmission shifts effortlessly and delivers power with the slightest depression of the gas pedal. Coupled with the Macpherson suspension system, the car feels like it is flying down the road. It's the best car under $40,000 within this year's lineup.
#2 Ford Taurus Limited
MSRP:

$34,570
The
Ford Taurus
Limited comes with a 2L, EcoBoost I-4 engine that gives it 240 horses of supercharged power. Inside, the car delivers standard features and a comfortable ride. These include a 4-wheel independent suspension system and 4-wheel anti-lock brakes that can bring the car to a stop in treacherous road conditions.
#3 Honda Accord Touring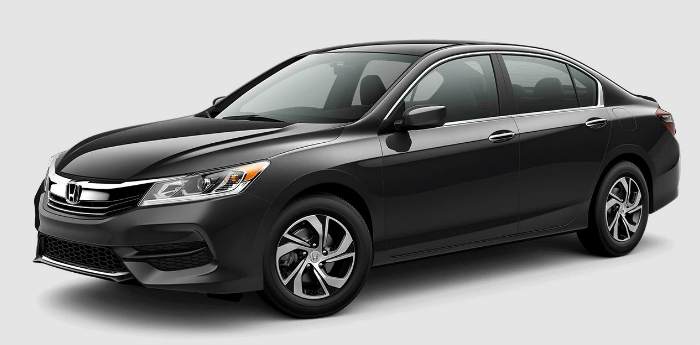 MSRP:

$23,190
Reliable and safe, the
Honda Accord Touring
is a V6 sedan that has a powerful engine and roomy interior. Easy to steer and operate, it's a popular car with soccer moms and professional dads. However, unlike the four-cylinder Accords, this vehicle gets considerably fewer miles per gallon.
#4 Nissan Altima 3.5 SL
MSRP:

$32,690
Built around an Xtronic continuously variable transmission, the
Nissan Altima
3.5 SL cruises down the road with a high degree of efficiency. The engine, steering, transmission, and active understeer control deliver a smooth ride that makes the Nissan Altima pleasant to drive.
#5 Dodge Charger R/T Road & Track
MSRP:

$36,895
The 5.7-Liter V8 Hemi engine continues to impress within the
new Dodge Charger
. Paired with the TopFlite 8-speed transmission, the
Dodge Charger
R/T Road & Track delivers plenty of pick-up and go. It is a solid and stable vehicle that can power over all the bumps in the road. Inside, the vehicle has the standard comfort package that can be augmented with a Beats Audio System, navigation system, and technology package.
Shop New Chevrolet Vehicles in Phoenix
We invite you to contact any of your local
Valley Chevy dealers
to schedule a test drive of the Chevrolet Impala Premier. Priced at under $40k, we believe the Impala Premier is simply the best car for that budget and we would love to show you why.