How to Decide On the Right Car to Buy for Your Needs
It can be hard to decide what car to buy when there are so many choices on the market. Every dealership has hundreds of makes and models in almost all colors of the rainbow.
5 Factors to Consider Before Buying a New Car
Ultimately, there are several factors that you need to consider when you are looking at a vehicle. Assessing your needs using the guide below is a good place to start before going to the dealership.
1. Take a Good Look at Your Budget
Knowing
what you can afford to spend
is crucial. What type of payment can you afford that won't put a bind in your lifestyle? You will also have to take into consideration who will be driving the car and what insurance will cost. It will be more cost effective to insure a sedan than a sports car, especially if you have a young driver in your household.
2. Know Your Needs
Know what your needs are.
How many people
are in your family? Do you have a large pet or carry large items during your daily activities? What type of gas mileage are you looking to get in your new car? [caption id="attachment_5098" align="alignnone" width="636"]
Dodge succeeded in taking pre-women's-movement condescension to absurd heights. Packaging every conceivable stereotype about effeminate driving into one car wasn't enough; they enabled the driver to accessorize appropriately! The all-time low in what we now call automotive lifestyle fashion, and a prime example of the occasional cluelessness of product planners.[/caption]
Source: dodgelafemme.com
See also: 10 Most Ridiculous Automotive Features
Gas efficiency and seating capacity are normally the two determining factors when it comes to buying a new car. If you use your car to carpool for work, you will need to be able to seat at least people comfortably. The same is true if you have a large family.
3. Research Maintenance Costs
What are the monthly and yearly
projected maintenance costs
? Regular oil changes, tire rotations and any other maintenance tasks should be taken into consideration. Do you plan on doing the work yourself or taking it back to the dealership each time?
Source: aaa.com
Doing the maintenance on your own may save you a few dollars, but it can also void parts of your warranty. Look into what it will cost to have the dealership perform the regular maintenance and use that figure as a base for your information.
4. Buying or Leasing?
Do you want to be able to drive the car for a long time or do you want to choose a different car in a year or two? Buying the car gives you the opportunity to keep the car for as long as you want. Leasing allows you to return it after the lease runs out and move into a newer vehicle that may better suit your needs.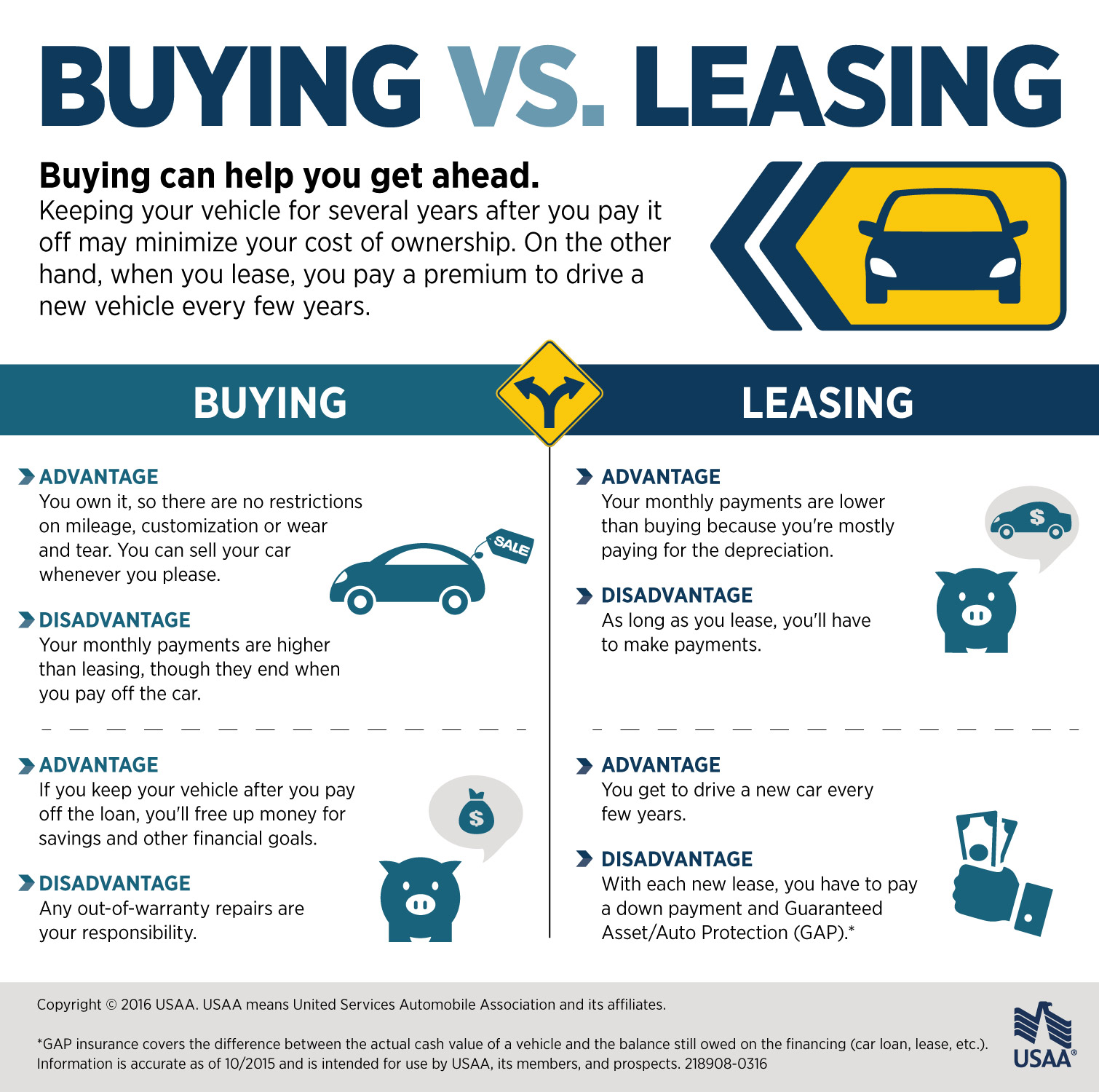 The price for both is often relatively the same when you add in the down payment, monthly payment and any fees that are included at the time of signing, so
determine which works best for you
.
5. Schedule a Test Drive

Source: acecars.net
Before you make your final decision, schedule a test drive to see just how well you like being in the car. Pay attention to how it handles and how you feel when you are driving.
Test Drive a New Chevy Vehicle Today!
Your local Valley Chevy dealers carry a full line of the newest Chevrolet cars, trucks, SUVs and crossover models. When you're ready to start the car shopping process, we can help you answer the important questions, so you can make an informed decision on a car that will enrich your life without breaking your budget. Click here to locate a
Chevrolet dealership near you
!