2021 Chevy de seguridad más altos Valorados Vehículos
2021 Chevy Los coches con las mejores calificaciones de seguridad & Caracteristicas
Al leer una crítica sobre la parte superior 10 coches más seguros, es muy probable que vea el nombre de Chevy una y otra vez. La marca gana premios por la seguridad y la fiabilidad de una amplia variedad de fuentes de todos los años, y especialmente en 2021. Los padres a menudo eligen Chevrolet cuando necesitan los coches más seguros para los adolescentes, o cuando lo que quieren es mantener toda la caja fuerte de la familia. Hay cinco modelos que se destacan más por sus características de seguridad.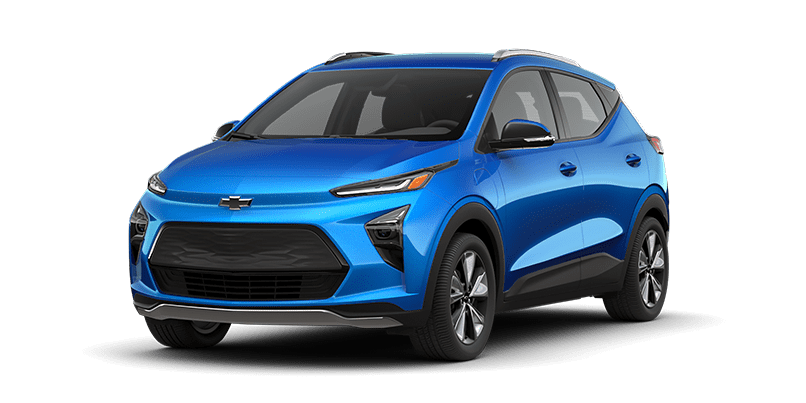 † 2021 Chevy Perno EV es el primer automóvil totalmente eléctrico asequible que ofrece un alcance estimado por la EPA de 259 millas con una sola carga. Su larga lista de características impresionantes incluye algunas de las funciones tecnológicamente más avanzadas, requiere menos mantenimiento que un vehículo de gasolina, y brinda mucho espacio para sus actividades diarias o viajes ocasionales por carretera. Aquí hay un vehículo eléctrico que puede mantenerse al día con su estilo de vida ocupada.
Hasta 259 millas autonomía eléctrica con una carga completa
ofrece rango de 100 millas en alrededor de 30 minutos de tiempo de carga
Desde $36,500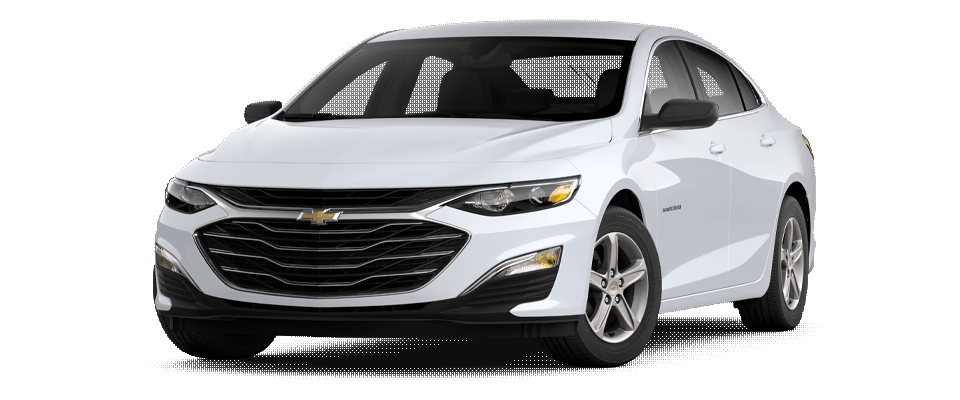 El Chevy Malibu tiene la parte superior de la línea de las características de seguridad incorporadas en su diseño elegante para que te de confianza añadió conducir. † 11 características de seguridad disponibles ayudaron a ganar U.S. premio al mejor auto mediano de noticias.
Premio "más confiable de tamaño mediano del coche"
Disponible avance de alerta de colisión
Disponible alerta de cambio de carril con el lado de alerta de zonas ciegas
frenado automático hacia adelante disponibles baja velocidad
A partir de $22,140
† 2021 El equinoccio es más que una forma de moverse. Es una oportunidad para escapar. Con tecnología para ayudarlo a mantenerse en contacto, Funciones estándar Chevy Safety Assist † que lo ayudan a mantenerse seguro, y capacidad para conducir de forma divertida, tienes todo lo que necesitas para liberarte.
5-Star Overall Safety Rating from the NHTSA in 2020
frenado automático hacia delante de baja velocidad
Faja de rodaje ayudar con la advertencia de cambio de carril
alerta de colisión frontal
A partir de $23,800
La experiencia de los más seguros Chevy Coches en Arizona
La compra de un coche con las clasificaciones de seguridad de Chevrolet líderes en la industria que recorrer un largo camino para poner su mente en la facilidad. Vehículos más seguros también tienden a permanecer en condición superior durante períodos más largos de tiempo - lo que le permite ahorrar dinero en reparaciones costosas e incluso vehículos de sustitución. La mejor manera de elegir cuál de estos vehículos seguros es perfecto para usted es tratar de conducir a todos. Deténgase en un distribuidor ubicación Valle Chevy cerca de usted y tomar algunas unidades de prueba hoy.
Chevy Vehicle Safety Features and Packages
Chevrolet is driven by your safety, with your well-being and safety on the road the top priority. Nuestra "prevent, protect, respond" philosophy drives Chevrolet in its efforts to achieve outstanding vehicle safety in every car, camión, and SUV. The vehicles available at Valley Chevy feature cutting-edge technologies to keep you and your family safe while out on the road. The following available active safety technologies deliver a variety of functions to actively scan for dangerous hazards and situations while driving.
Control de crucero adaptativo & Siguiendo Indicador de Distancia
Chevrolet's Adaptive Cruise Control reduces the need for you to press the brakes or accelerator as frequently and minimize tailgating the vehicle you are following. By automatically maintaining a driver-selected following time in seconds from the vehicle in front of it, the system maintains a safe following distance from the vehicle in front of it, displaying the following time on the vehicle's instrument display.
Alerta de colisión hacia adelante & Automático de frenado de emergencia
Chevrolet's Forward Collision Alert will alert the driver of potential front-end collision with the vehicle in front of them, allowing the driver to take immediate action. It will also alert the driver if they are tailgating the vehicle ahead of them. When needed, the system will automatically apply heavy emergency brakes using camera technologies to avoid or decrease the intensity of a front-end impact with the vehicle ahead.
Frenado de peatones delante
During daytime driving below 50 mph, the Front Pedestrian Braking system will alert the driver to pedestrians and automatically engage emergency braking or assist the driver's braking to avoid or decrease the severity of any detected pedestrians ahead of the vehicle.
En Carril Assist con el aviso de salida
By detecting lane lines on the road, the Lane Departure Warning system will warn the driver if they are unknowingly leaving their lane by using a brief, gentle turn of the wheel so that the driver can steer safely back into their lane. It is important to note that no alerts occur if the driver appears to be intentionally turning or the turn signal is turned on.
Intellibeam Auto High-Beam Assist
This system will automatically turn on high beams for greater visibility in dark driving conditions by sensing surrounding traffic conditions. When the system senses an approaching vehicle, it will switch to standard headlights until the other vehicle safely passes. This safety feature handles high-beam headlight operation, giving the driver one less thing to focus on while driving.
Available Chevy Safety Assist Safety Package
The Chevy Safety Assist safety package bundles six of our most sophisticated safety systems to provide you more confidence while driving, standard on 2022 perno EV, 2022 Perno EUV, 2022 Equinoccio, a 2021-22 TRAILBLAZER PRUEBA DE MANEJO .
This bundle includes:
Alerta adelante Collison

Automático de frenado de emergencia

Frenado de peatones delante

Siguiendo Indicador de Distancia

En Carril Assist con el aviso de salida

Asistente automático de luces altas Intellibeam
Additional Driver-Assistance Features
Asiento de alerta de seguridad
Serving as an optional alternative to beeping crash avoidance alerts, this system employs vibrations on the left, derecho, or both sides of the driver seat to alert the driver of the direction of a potential collision so they can take immediate action.
OnStar Safety & Seguridad
An OnStar advisor is ready to assist drivers in need 24 hours a day, seven days a week. Whether they are experiencing an emergency, a collision, or vehicle theft, a specially-trained OnStar advisor is always there to help.
Teen Driver Settings
Teen Driver settings feature several adjustable settings linked to a key fob to promote safer driving habits. Buckle-to-Drive prevents the driver from shifting out of Park for up to 20 seconds if they have not fastened their seatbelt. It can restrict some vehicle functions and turn on specific safety systems automatically when the fob is used. An in-vehicle report card shows driving habits and aids in further coaching young drivers.
Visit Valley Chevy for Cutting-Edge Safety
Valley Chevy dealerships stand behind Chevrolet's commitment to safety across all available vehicles. From compact cars to full-size trucks, every driver deserves the assistance that cutting-edge active safety technology can bring.
Come by your Valley Chevy dealership to see these safety features in person and take a test drive today!