Test Drive a Chevy Silverado Today!
DOWNLOAD
2018 Silverado 3500 Specs & Features
Vehicle Model:
Vehicle Features:

Overall Vehicle Score for Safety:

Coverage / SCHED. Maintenance

(YEARS/MILES)
The Silverado 3500HD is a big truck that's best known for its tremendous towing capabilities, but it's far from a one-trick pony. The option of a powerful turbo diesel V8  makes the Silverado 3500HD one of the most renowned trucks on the market. On top of this, stability features like Digital Steering Assist and StabiliTrak make handling this truck a breeze even when you're hauling a heavy load.
No Load Too Large, No Job Too Tough
The Silverado 3500's towing capacity has few competitors. The standard 6.0 liter V8 and fifth-wheel hitch the Chevy Silverado 3500HD can tow up to 14,600 lbs. If you upgrade to the 6.6-liter turbo diesel V8 engine with the 4×4 DRW package, you can bring the maximum towing capacity up to an unbelievable 23,300 lbs.  The roll-formed steel cargo box can also take on any job you throw at it, while the upper and lower tie-down hooks support up to 250 lbs of cargo.
An Engine That Works as Hard as You Do
Both engines available for the Chevy Silverado 3500HD offer an exceptional amount of power. The 6.0 liter V8 provides 360 horsepower and 380 lb-ft of torque. If you're looking for even more power, the 6.6-liter turbodiesel V8 has you covered with 445 horsepower and 910 lb-ft of torque. For a truck this large and powerful, the handling is shockingly excellent thanks to innovative, automatic stability features.
An Interior That's as Fun as it is Functional

The Silverado 3500HD comes with a variety of interior features that complement its already excellent towing capabilities. The EchoMaster Trailering Camera System can add up to four cameras that eliminate blind spots and assist with hitching. Integrated trailer braking control lets you easily control and monitor your trailer's brakes.  On the entertainment end of the spectrum, you get Chevy's MyLink entertainment system with a 7″ or optional 8″ touchscreen. Sound deadening materials ensure that you aren't bothered by outside noises whether you're working or playing. Are you ready to find a 2018 Chevrolet Silverado 3500HD for sale in Arizona? Don't hesitate to get in touch with your local dealer today and schedule a test drive before it's too late!
Capable of Anything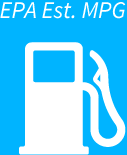 A CONNECTED CABIN
RECENT 2017 CHEVROLET Silverado NEWS