2018 Silverado 1500 Specs & Features
Vehicle Model:
Vehicle Features:

Overall Vehicle Score for Safety:

Coverage / SCHED. Maintenance

(YEARS/MILES)
There are numerous reasons to search for a 2018 Chevrolet Silverado for sale, including its award-winning qualities. The Silverado 1500 has been declared the best in its class in terms of available horsepower and V8 fuel economy. These trucks are perfect for work, pleasure, and everything in between.
Impressive Towing and Hauling Capabilities
The Silverado 1500 towing capacity is one of its biggest draws, with a towing capacity of up to 12,500 pounds. The maximum payload is also impressive, at 2,250 pounds. Hydraulic body mounts ensure the ride is more comfortable for the passengers over any terrain without sacrificing towing or hauling abilities. The body is also made of roll-formed steel, which is a much stronger and more durable material than what is used in many pickup trucks today. Despite this increased strength, the steel used is also lighter than that in stamped steel beds.
Tough Exterior and Smooth Handling
Each one of the available trims retains the distinctive traits you have come to love about the Silverado 1500, while also offering a few modern updates. The exterior is sleek but tough, with easy handling over almost any terrain. There are also a few practical aspects to the Silverado 1500's exterior, including CornerStep rear bumper and pocket grips as well as available lower tailgate and EZ Lift. When you are looking for a Chevrolet Silverado for sale in Arizona, you will find them in three different box lengths, ensuring you drive away with the right one for you.

While it has a tough exterior, the Silverado 1500 does not put power above comfort. The interior is very roomy, with enough technology to keep you entertained on the road. With a large digital display, you can quickly access your navigation screen. The truck also features available 4G LTE Wi-Fi to keep you connected no matter where you are. If you are searching for a Silverado 1500 for sale, visit your nearest Chevrolet dealership to learn more about it and get behind the wheel!
Capable of Anything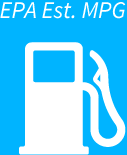 A CONNECTED CABIN
RECENT 2017 CHEVROLET Colorado NEWS
Chevrolet's Ultimate Off-Road Truck Sold Out For 2019
You snooze you lose (until next year).
During our own experience behind the wheel of a 2018 Chevrolet Colorado ZR2, we also became smitten with the bow tie brand's off-road focused mid-size pickup truck. It's not exactly cheap but it sure is ridiculously good fun. So we weren't at all surprised when Chevy launched the ZR2 Bison, an even more extreme version of an already hardcore... Read More