Download the 2019 Chevy Colorado Brochure!
DOWNLOAD
2018 Colorado Specs & Features
Vehicle Model:
Vehicle Features:

Overall Vehicle Score for Safety:

Coverage / SCHED. Maintenance

(YEARS/MILES)
Best-In-Class Towing and Efficiency
You want it all, and Colorado delivers.
The Chevrolet Colorado 2018 offers buyers just about everything they want, including an available V6 engine with best-in-class horsepower and the type of versatility you need. With an affordable starting price and impressive safety features, this is the perfect truck for a variety of lifestyles.
Impressive Hauling and Towing Capacity
Colorado is at home in any situation
If you are looking for a truck with tons of hauling and towing capacity, the Colorado is the perfect one for you. The 2.5 4-Cylinder engine boasts an impressive 200 horsepower, with 191 pounds per feet of torque. Drivers can also enjoy 3,500 pounds of towing capacity, more than any other 4-cylinder engine currently available. The stats on the V6 are equally as impressive, with a 308 horsepower, 275 pounds per foot of torque, and 7,000 pounds of towing capacity. These numbers have made the Colorado best in class among V6 engines. You can't go wrong when you invest in one of these built-to-last vehicles.
---
Outwardly Rugged and Inwardly Comfortable
Choose any of the three engines, and you're choosing a winner
The exterior was designed for the function to make sure you and your load get to where you and your passengers need to go. However, this doesn't mean Chevrolet de-prioritized the interior design – the brand remained committed to making the interior comfortable and convenient as well. Inlaid doors and thick glass lead to a quieter ride. Buyers can opt to include a Bose sound system for even more noise control. The Camaro's technology includes a large digital display with on-board navigation. You can connect your smart phone using Apple's CarPlay or Android Auto and take advantage of the available 4G LTE WiFi internet. When looking for a Chevrolet Colorado for sale in Arizona, make sure you take one out for a test drive to truly experience its tough exterior and roomy interior.
---
Don't Rule Out the Colorado ZR2
Colorado ZR2 is capable of just about anything.
When thinking about buying a Chevy, don't forget about the Colorado ZR2. This truck is built for use. It includes a one-touch terrain setting, letting you choose between desert, mud, or mountains, while also making automatic adjustments and calibrations to suite the terrain and to enhance performance. Whether you are searching for a 2018 Chevy Colorado for sale in Arizona or are interested in learning more about available types of Chevrolet ZR2 for sale, contact Valley Chevy Dealers today. You can learn more about them or find a dealership near you.
---
Capable of Anything
Up to

7,700 LBS.


TOWING CAPACITY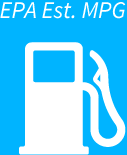 SPACIOUS ENOUGH FOR JUST ABOUT ANYTHING YOU NEED TO BRING ALONG.
RECENT 2017 CHEVROLET Colorado NEWS