Chevrolet's Highest Safety Rated SUVs for 2017
We were delighted to discover Chevrolet has some of the country's highest safety-rated SUVs in its 2017 lineup. Because we know that everyone wants to drive safe and protective vehicle, we've decided to highlight these safe Chevy vehicles below.
About the Ratings
The
National Highway Transportation Safety Administration
(NHTSA) assigns one to five stars to all cars sold in the United States. These ratings are in four categories:
Rollover
Side Crash
Frontal Crash
Overall
These ratings and their subcategories provide apples-to-apples comparisons across brands. We investigated Chevrolet's rankings and were glad to see the manufacturer offers some of the highest SUV safety ratings in the industry. 
Source:

Chevrolet.com
Both the rear- and four-wheel drive Suburban models earn four out of five NHTSA stars overall and perform well in these subcategories:
Front side, driver: Four stars
Front side, passenger: Four stars
Overall Front: Four stars
Overall Side: Five stars
Side Crash, driver side: Five stars
Side Crash, passenger side: Five stars
Front seat: Five stars
Combined rear seat: Five stars
Side barrier: Five stars
Clearly, the Suburban car has a star-spangled safety rating. Add a three-star rating for rollover protection and a standard rearview video display, and the 2017 Chevy Suburban is a very safe vehicle.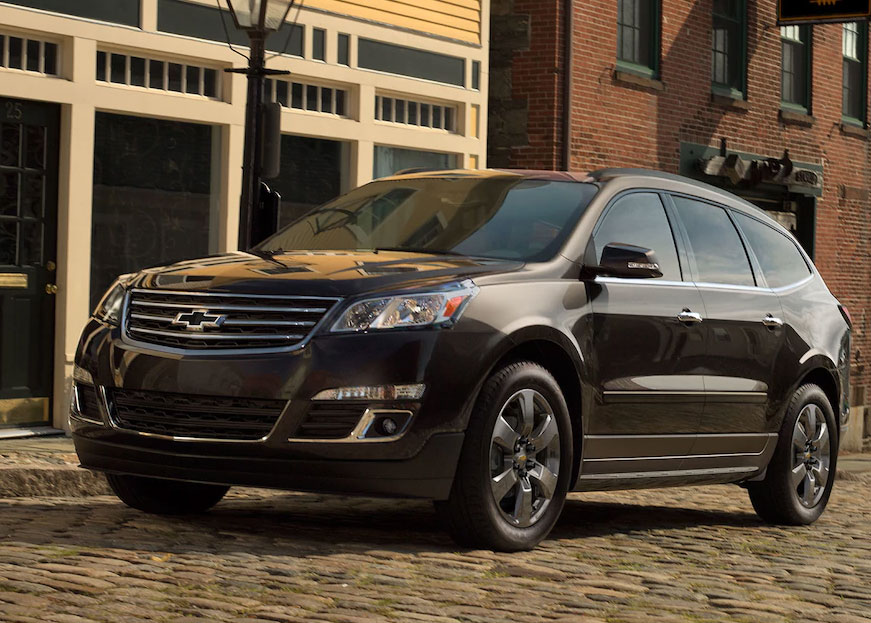 Source:

Chevrolet.com
The Traverse SUV, in either all- or front-wheel drive, earns five stars in the three subcategories of frontal crash and the seven subcategories of side crash, and four stars in rollover protection. The best place to spot this SUV is at a Chevrolet dealership, where you can enjoy a safe test drive in the 2017 Traverse today.
Source:

Chevrolet.com
Fortunately, SUV safety ratings have steadily climbed since the early-2000s days of too many rollovers and brake failures on off-road boulders. As a result, we can happily announce that the 2017 Trax, in both front- and all-wheel drive, now earns high NHTSA marks –- receiving five stars in all nine ratings. With rollover protection coming in at four stars, the Chevrolet Trax is just about the safest SUV available.
Test Drive a Chevrolet in Phoenix Today!
Interested in testing out one of the SUVs featured above? If so, click here to get help locating the
Phoenix dealer closest
to where you're at!