Why the 2017 Chevrolet Cruze Diesel is Ideal for Road Trips
One of the nice things
about diesel engines
is, under the right conditions, you can get tremendous fuel economy out of them. And if you're getting that much fuel economy, you've got more cash for snacks when you finally do hit the road. If it's a good road trip car you want, the diesel
2017 Chevrolet Cruze
is an ideal choice.
Destination Unknown
To give you a rough idea of just what sort of road trip you can take, let's assume you've got a 2017 Chevrolet Cruze Diesel with a six-speed manual transmission. If you're leaving the Phoenix metro area, and assuming the car consistently makes 52 miles per gallon on the highways, there are a number of places you can go.
See also:
2017 Cruze gasoline gas mileage
You could completely bypass Las Vegas and hit Reno, NV, with a little to spare. Or you could go all the way out to Amarillo, TX. If you topped off in
Nogales, AZ
, before crossing the border, you could just make it down to Mazatlán or Cabo San Lucas. A 700-mile range gives you a lot of options.
Road Tunes
When you've got a 700-mile range and if you're doing an average 75 miles per hour on the highways, that's more than nine hours of driving. If you've got enough music saved on your smartphone, you can probably come up with some incredible road mixes, connect the phone through the MyLink infotainment system or a USB cable, and play it through the Cruze's stereo system.  Depending on the package, those nine hours could be very comfortable with options like heated leather seats and automatic climate control.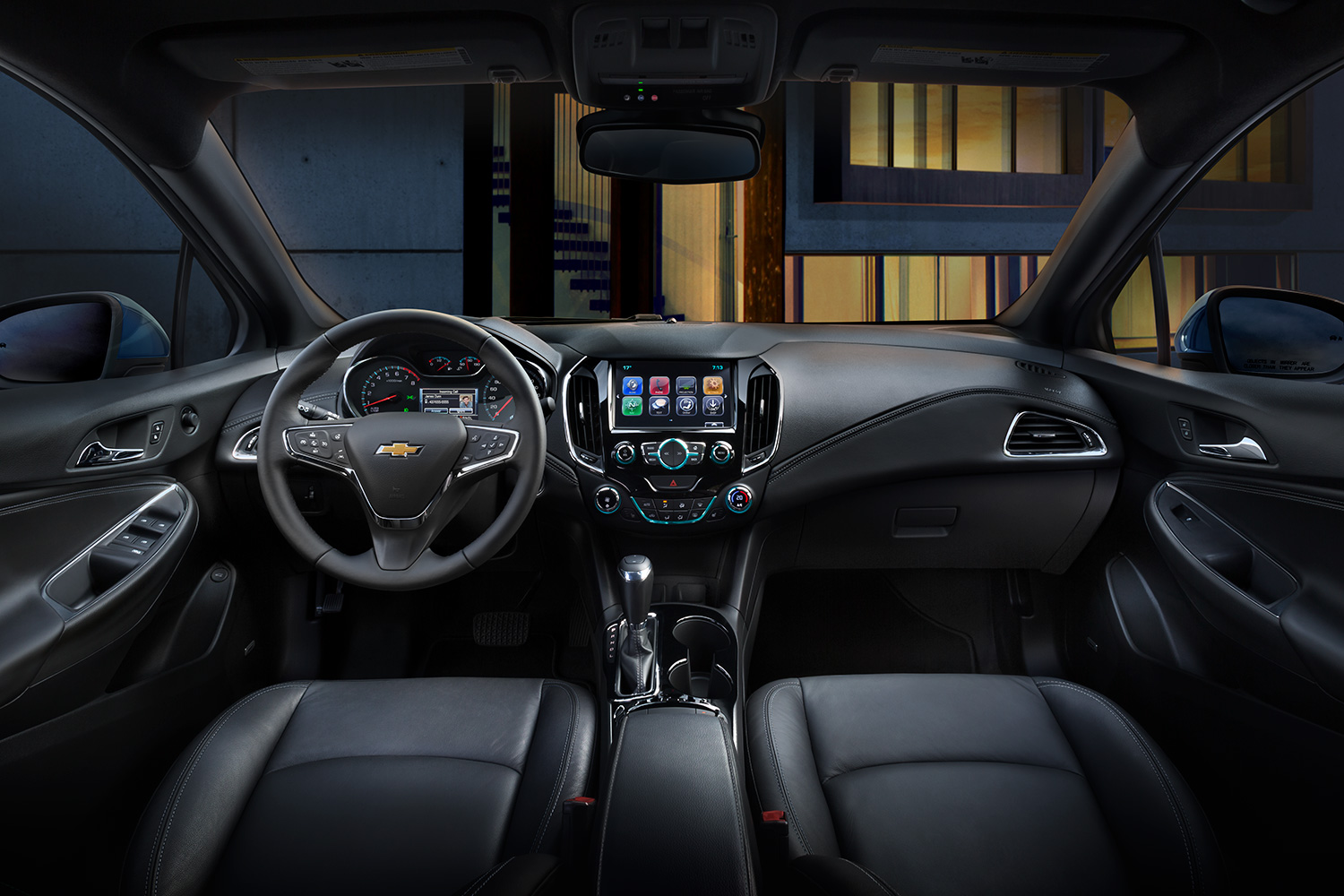 Geared For Adventure
Certain models come as a hatchback, which makes loading and unloading gear for your road trip a lot easier. With the
Cruze's ability
to comfortably seat five people, and hard points for child safety seats, it doesn't matter if you're going out with your buddies for a wild weekend or taking the family out for an adventure. The Cruze can carry what you need and who you want to share it with. And with features like rearview camera and blind-spot monitors, you can be sure everybody will be getting there and back again safely.
Valley Chevy Dealers
Come check out the newest Cruze and other Chevys at your
nearest Phoenix Chevrolet dealer
today, and start thinking about all the places you want to go!