2017 Chevy Trax Price vs the Competition
When it comes to the new car market, small compact SUVs are extremely popular. After all, they get excellent gas mileage, easily seat a good group of people and offer all of the same amenities as larger options in many cases. With so many compact SUVs on the market though, trying to figure out which one is right for you can be tough. At
Valley Chevy
, we know that the Chevy Trax is the car by which all others in this class should be judged.
2017 Chevy Trax Compared to the Competition
Keep reading to learn more about the Trax, its price, and how
Chevy Trax compares
to its main competitors.
See also:
Chevy Trax Vs Honda CR-V
2017 Chevy Trax Price & Features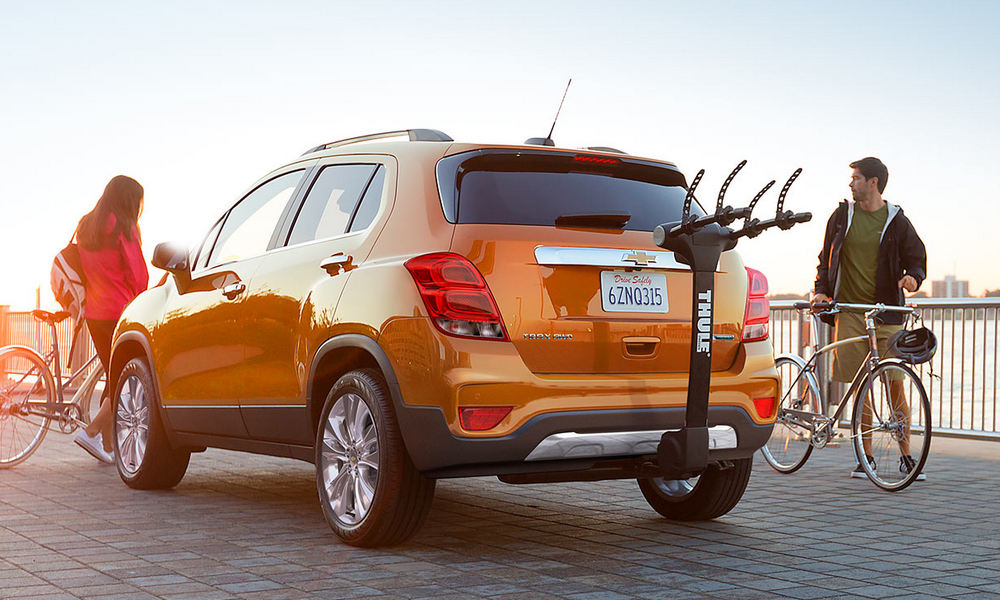 They Chevy Trax isn't brand new to the market, but coming in at just about
$21,000
depending on your configuration, it sure does pack a lot of power and performance on such a small budget. In fact, that's the reason many drivers are making the switch from larger SUVs to more compact models. You just can't beat the pricing and quality. Packed with 48.4 cubic feet of storage space, on-board Wi-Fi, optional all-wheel drive with 33 mpg in the city and 34 mpg on the highway, there aren't many vehicles in this class than can compete with the Chevy Trax.
2016 Nissan Juke Price & Features
With a base price of around
$21,000
and climbing up to above
$25,000
for some features, the
Nissan Juke
is a popular option for many people these days. With options like leather seats and a power moon roof, it does have some useful amenities. With only 188 horsepower under the hood though, the Nissan Juke may leave some people looking for a bit more power. The Juke also gets about 27 mpg in the city and 33 mpg on the highway, making it fairly economical, but lagging behind the Trax.
2017 Jeep Renegade Price & Features
The
Jeep Renegade
comes from the popular Jeep line, but for many buyers, the model has just a bit too much flexibility in what you get. On the low end, you can get a Jeep Renegade for under
$18,000
. This set-up is likely too bare bones for most. On the higher end of the spectrum, you could pay up to
$25,000
for a well-outfitted Renegade. At this price point, there are too many competitors that do better than offering 24 mpg in the city.
2016 Mazda CX-9 Price & Features
When it comes to vehicles competing with the Chevy Trax, the
Mazda CX-9
does relatively well in terms of offered features. For many people though, the
$31,000-plus
for the base model is just too high. Touring editions can go as high as
$35,000
while offering only 22 mpg in the city.
2017 Toyota Rav4 Price & Features
The
Toyota Rav4
has been popular for years, but as the market in this area increases, consumers are less willing to pay for just a brand and recognizable model name. With most trims in this line ranging from
$25,000
to considerably over
$31,000
, cost is a major deterrent for many buyers.
See also:
Chevy Trax Vs Fiat 500, Honda HR-V, Jeep Renegade, Kia Soul, & Mazda CX-3
Why Choose the 2017 Chevrolet Trax?
Contact your
local Valley Chevy dealer
to learn more about the Chevy Trax. Whether you're looking for a small SUV for your commute, or an additional vehicle for your family, Valley Chevy can help you find just the right automobile for your needs.