2016 Chevrolet Corvette vs. Porsche Cayman & Audi R8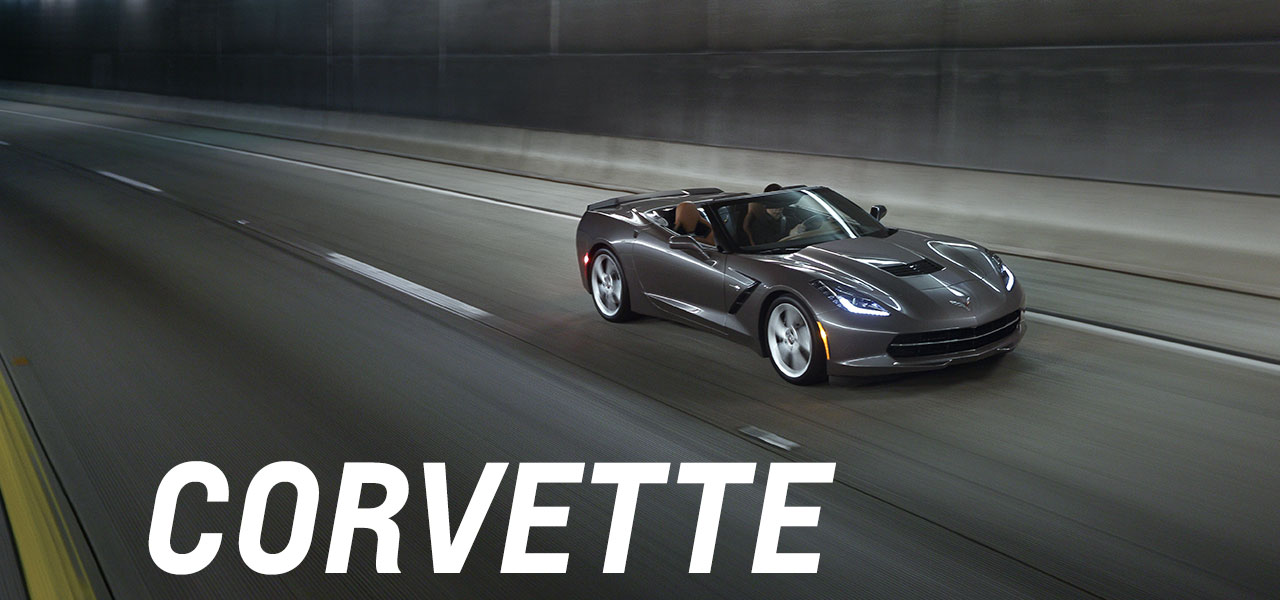 If you're in the market for a sports car, you have some pretty impressive choices these days. Technology has allowed automakers to create vehicles with more powerful engines, lighter aluminum and composite bodies, incredible handling, modern connectivity, and the ability to go from zero to 60 in under four seconds! Three of the finest sports cars on the market today are the
American-made Chevrolet Corvette Stingray
and two German classics: the Porsche Cayman and the Audi R8.
Supercar Specs & Features
Let's compare Europe's finest with America's favorite sports car!
Chevrolet Corvette
The Stingray, An America Classic
MSRP:

$60,400
0-60:

3.3 seconds
Year:

2016
Since its introduction in 1953, The
Chevy Corvette
has been America's favorite sports car! With five different models, the 2016 Corvette offers a 455 hp V8 engine that can take you from zero to 60 in just 3.3 seconds, with the best gas mileage in its class. With a wider wheelbase than the Porsche, the Stingray offers incredible handling and stability. The elegant interior is comfortable and features one of the most advanced, yet easy-to-use instrument cockpits of any production sports car. The cluster includes Wi-Fi connectivity and an easy to read LCD screen. The Stingray's aerodynamic design looks amazing and keeps the vehicle pinned to the road. From MSRP $60,400.
Porsche Cayman
German Precision
MSRP:

$52,500
0-60:

5.4 seconds
Year:

2016
The 2016 Cayman also offers five different models. The base is equipped with a free revving 2.7 liter flat-six engine with direct fuel injection giving it 275 horsepower and a top speed of 165 mph. The Cayman features a 6-speed manual transmission with a dual-mass flywheel and self-adjusting clutch that goes from zero to 60 in 5.4 seconds. The interior is basic with adaptive 18-way adjustable sport seats. The dash features a full instrument cluster including a hi-res 4.6-inch TFT monitor with navigation, radio and telephone display. The
CDR audio system
comes with 4 speakers and a 7-inch touchscreen, AM/FM radio and CD player. From MSRP: $52,500.
Audi R8
The "New Generation"
MSRP:

$162,900
0-60:

3.5 seconds
Year:

2016
The 2016 R8 is sleek and fast. With five models to choose from, the all-new R8 features a V10 engine. This year's R8 is the most powerful Audi production model ever. Featuring
Audi's Quattro all-wheel drive
, a technologically advanced cabin, and an updated seven speed S-tronic dual-clutch transmission, the V10 delivers 460 horses and can go from zero to 60 in 3.5 seconds with a top speed of 199 mph. The R8 is designed for performance and is aerodynamically optimized to help balance drag and downforce. The interior is elegantly appointed with 18-way power seats with leather racing shells and a 13-speaker sound system. From MSRP: $162,900.
---
Why Choose Chevrolet?
Compared side by side (by side), the clear winner is the Chevrolet Corvette Stingray. With the performance and styling to rival the $162,000 R8, the Stingray is a whole lot of car for the money. If you're looking for elegance, comfort and performance that's fun to drive, look no further than the 2016 Corvette Stingray! See this fantastic vehicle today at any of your
local Valley Chevy dealers
.
See also: Chevrolet Corvette Carbon 65